Supplements
---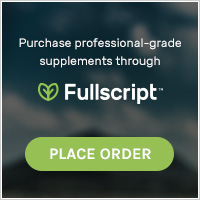 Nutrients are the building blocks of your body. They are a necessity to keep healthy and to promote proper function of your body. Nutrients are required for processes such as cellular growth, repair and reproduction. Your cells are tiny (microscopic!) but they are so incredibly important! A collection of similar cells form tissues (i.e. nerves, skin, bones, muscles, catilage, fat, blood), and then groups of those tissues form your organs.

So as you may be realizing now, if your cells don't receive the necessary nutrients, that means the health and function of your tissues and organs may be compromised.

By definition, a
supplement
is "something that completes or enhances something else when added to it". Nutritional supplements can enhance your health in areas that you may be deficient.
​
We wanted to give everyone access to professional grade supplements so we have partnered with Fullscript to offer you access to the biggest product catalog of professional grade supplements in the industry! Fullscript guarantees that their supplements are stored properly and will never be delivered if they are past expiration.
​Beyond that, getting your supplements through Fullscript is super secure!
100% HIPAA Compliant
Bank level security
PCI Compliant
What this means is that your record of purchases and health information is stored securely and will never be released or sold.
If you are forgetful when it comes to taking your supplements, Fullscript allows you to set up text message reminders so you never forget! Click on any of the
PLACE ORDER
buttons on this page to set up your account and have professional grade supplements delivered right to your door.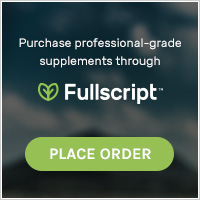 ---
Thrive Chiropractic
214 Wellington Street
Kingston, ON
K7K 2Y7
​(613) 217-1560